New International Commentary on the Old Testament: The Book of Isaiah 1-39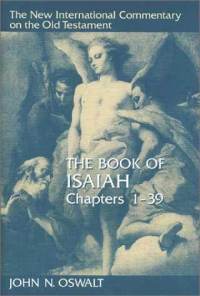 Tell Someone
Available for: iPad, iPhone, Android, Mac, and Windows.
New International Commentary on the Old Testament: The Book of Isaiah 1-39
Publisher: Eerdmans
Publisher: Eerdmans
This first installment of John N. Oswalt's New International Commentary: The Book of Isaiah is excellent on all fronts: whether you approach from a theological, literary, or linguistic perspective, you can't go wrong. Oswalt combines all these things with a great deal of historical context to provide a reliable commentary on Isaiah—an immensely vital part of the Old Testament.
Oswalt takes into account issues of context, theology, literary traits, canonicity, and background while remaining true to the original Hebrew. Central issues from authorship to message are addressed substantially. This original commentary (which operates from Oswalt's own translation of the original Hebrew) is ideally suited for all levels of Bible readers.
ISBN: 9781500005467
Create an Olive Tree Account
Sign Into Your Olive Tree Account