New International Commentary on the Old Testament: The Books of Haggai and Malachi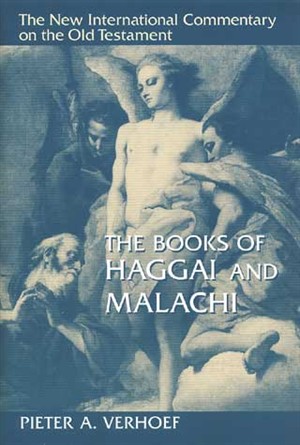 Tell Someone
Available for: iPad, iPhone, Android, Mac, and Windows.
New International Commentary on the Old Testament: The Books of Haggai and Malachi
Publisher: Eerdmans
Publisher: Eerdmans
Haggai and Malachi are two significant but sometimes marginalized books. The New International Commentary: Haggai and Malachi by Pieter A. Verhoef is a comprehensive, critical interpretation and explanation of these two books in terms of how their messages are connected to today's church.
In his introductions to these books, Verhoef includes information on context, literary aspects, theology, and the message itself. Along the way, he gathers compelling support for the reliability of these two books and contrasts his findings with background information from the ancient Near East, the Old Testament as a whole, and academic research past and current. In the midst of his excellent scholarship, Verhoef does not forget his pastoral experience—this commentary is accessible to Bible readers of all levels of experience.
ISBN: 9781500005535
Create an Olive Tree Account
Sign Into Your Olive Tree Account