1 Timothy (Reformed Expository Commentary)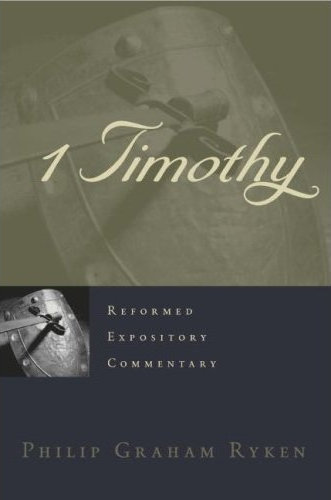 Tell Someone
Available for: iPad, iPhone, Android, Mac, and Windows.
1 Timothy (Reformed Expository Commentary)
Publisher: P&R Publishing
Publisher: P&R Publishing
1 Timothy (Reformed Expository Commentary)
, by Philip Ryken, originated with a series of Sunday evening sermons preached at Tenth Presbyterian Church in Philadelphia. In keeping with the subject matter of the book itself, the focus of the exposition is on its practical implications for life in the local church. The author chose to preach from this New Testament book early in his ministry, so as to get the full benefit of Paul's instructions to Timothy as a young man in gospel ministry.
"Following on from his Galatians volume, Phil Ryken provides us with another cornucopia of insight and knowledge. Few portions of the Scripture affect the way we understand what the church in the twenty-first century should look like than does 1 Timothy, and few contemporary guides could better guide us through these issues than Phil Ryken. This volume signals preaching and teaching at its very best, a model for all preachers in our time."
– Derek W. H. Thomas
About the Author
Philip Graham Ryken
is president of Wheaton College in Wheaton, Illinois. He has published more than 30 books, including expository commentaries on Exodus, Jeremiah, Luke, and other books of the Bible.
ISBN: 9781500000004
Create an Olive Tree Account
Sign Into Your Olive Tree Account